Country Life Dog Grooming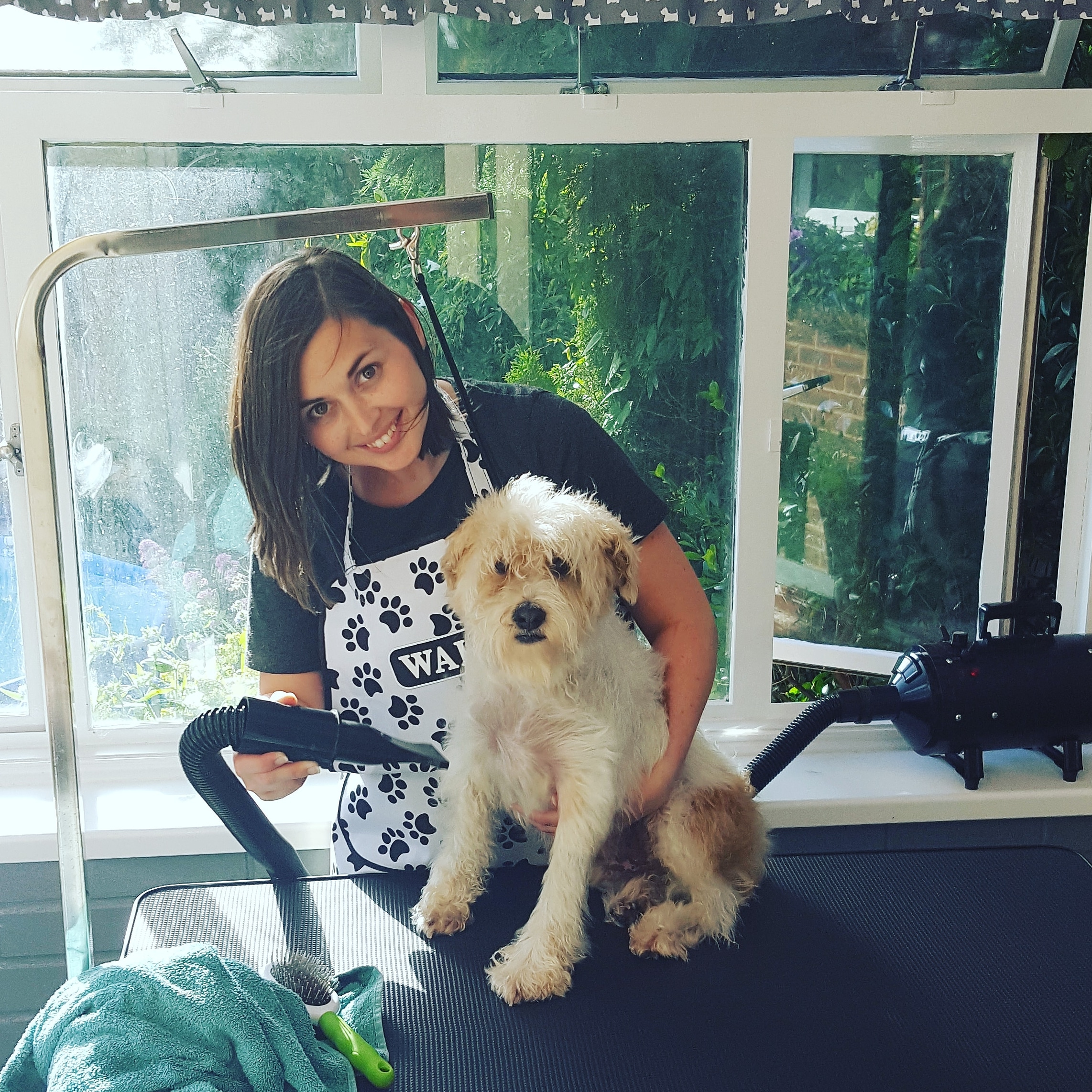 Reliable and Trustworthy
When you have a busy life it is hard to consistently provide the attention and care that your pets deserve. Here at Country Life Dog Grooming, owners and dogs are content - you can rely on me to care for your pets whilst in my care.
Quality Pet Care
Serving pets and facilities in our local area. Country Life Dog Grooming is run by me - Ria Keen, based in Tidworth.
I absolutely love dogs and find great pleasure in meeting new customers and making friends with their best friend. I love caring and connecting with animals, and creating everlasting relationships with them.
I will provide care for your fluffy monkey as if they were my own - being a dog owner myself to two nutters, I know how dogs behave and react to situations, and so can ensure that they receive the highest quality care whilst visiting for their groom.
Get in touch
Message sent!
Request an Appointment
I love meeting new fluffy friends! Schedule a meet and greet, or send me a message here to make any pet services appointment.
Alternatively, you can request one online via my Facebook page.
Find us at...
Tidworth Pets and Ponies,
Unit 3, 20 Station Road
Tidworth
SP9 7NR
countrylifedoggrooming@mail.com
Grooming List
Price

Full Groom 2-3 hours

Consisting of: Wash, dry, clip off, style, ear clean and nail cut.

£30+


Depending on breed

De-Shed 1.5-2 hours

Consisting of: Wash, rake through, dry, and brush to remove any blown coat. Minor trimming to tidy back of legs and chest, feet tidy and nail cut.

£35+


Depending on breed

Mini Groom 1 hour

Ideal for nervous dogs as a short groom to tidy up. This can be tailored to the owner's specification, and sometimes may include bathing.

£20+


Depending on breed

Nail Cut 10-15 minutes

Nail cut and dew claws. Some dogs are more content than others when having their nails cut. I have experience cutting nails on nervous dogs, but please do let me know in advance. I have various muzzles to hand and will require your assistance in keeping your dog calm if they are unsure.

£7

Hand Strip 2-3 Hours

Some breeds benefit more from stripping the coat and removing the old coat. This treatment does not include bathing and I ask, where possible, that the dog is bathed a day or so before the appointment.

£7
In all cases, ears will only be cleaned if necessary, to avoid upsetting their delicate nature, and nails will only be cut when they need doing.
We are currently working on bringing reviews into the site.
In the meantime, please check us out on
Google Businesses
or
add a review
if you have the time!